Davidchao23

Spritan

Age

: 20


Number of posts

: 51


Registration date

: 2015-10-24


Location

: In a galaxy far, far, a
IN THE YEAR 2077, DEEP IN THE DEPTHS OF ANOTHER GALAXY...
THERE IS AN ALIEN FORCE THAT PROTECTS OUR GALAXY AND THEIRS...
AND THE LEADER IS...
(no he is not a leaked gen 7 pokemon)
He's an alien from a neighboring galaxy, and his race use rocks, gems, and minerals for their weapons, and have a fierce amount of hunger. Although he's just another average young adult from the bunch, he possesses the Corrupt's blood inside of him, giving him his black decals on his body and face. This blood gives him a great amount of power and an ability to transform to a big powerful version of himself
This character is my main mascot for my DeviantART and such and a sprite sheet was needed for him, so I actually made one and... it was okay. 
It was okay as a SMW styled sprite sheet, but I grew bored of these sprites and decided I should make a second one that isn't SMW styled. So I then made, THIS!

It is a work in progress and just like Tails Mania, it's going to have a sprite sheet sooner or later. However, enjoy what I have done so far!




___________________________________________________________________________________________


*Struggles with sprite fight animations*
*Gets salty*
+1 Rep

Holy shit dude that's a really cool character and with pretty interesting background information.

I'd love for you to expand on that and his abilities more, maybe make an animation about him, etc

Super dope character
Davidchao23

Spritan

Age

: 20


Number of posts

: 51


Registration date

: 2015-10-24


Location

: In a galaxy far, far, a
Rapidfir3Pho3nix wrote:+1 Rep

Holy shit dude that's a really cool character and with pretty interesting background information.

I'd love for you to expand on that and his abilities more, maybe make an animation about him, etc

Super dope character
Thanks Rapid! I already planned to tell more about Sharptooth. Maybe in a ref sheet, then an animation.

Again thanks for the compliments




___________________________________________________________________________________________


*Struggles with sprite fight animations*
*Gets salty*
Well if you don't do an animation I will lol heck I'll probably do one even if you do make an animation
Davidchao23

Spritan

Age

: 20


Number of posts

: 51


Registration date

: 2015-10-24


Location

: In a galaxy far, far, a



___________________________________________________________________________________________


*Struggles with sprite fight animations*
*Gets salty*
Not bad not bad. looks pretty good. I should try to use him in an animation
Rapidfir3Pho3nix wrote:I should animate
fixed
___________________________________________________________________________________________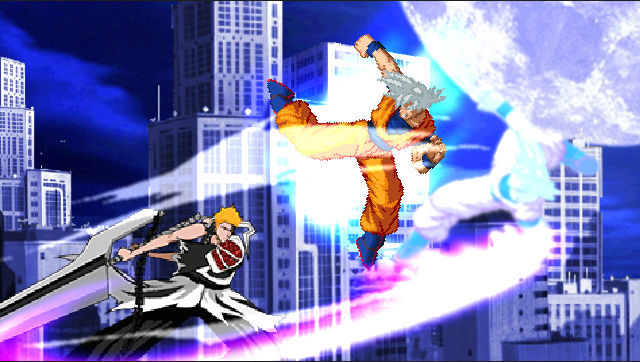 Admin

Administrator

Age

: 35


Number of posts

: 19


Registration date

: 2008-10-20


Location

: Everywhere
Rapidfir3Pho3nix wrote:I should ban yo ass
fixed
edit:whoops wrong acct. oh well
Permissions in this forum:
You
cannot
reply to topics in this forum