Mickblaze

Spritan

Age

: 12


Number of posts

: 6


Registration date

: 2021-08-19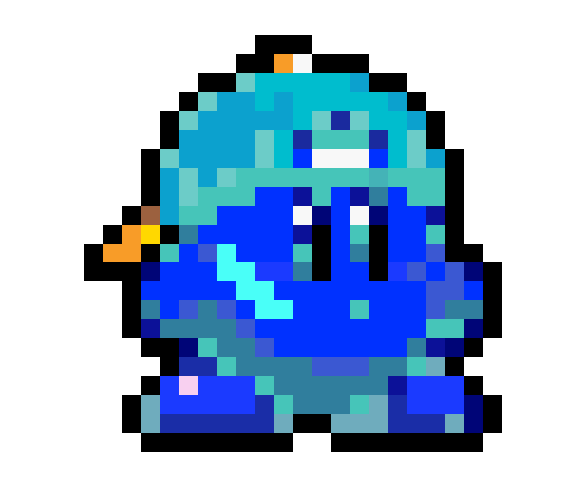 This is Vela he is a boy and he is my boi he looks like a reskin with a cyan line on he face but he is what he is.
He is a puffball
I also spent A WEEK FIGURING OUT HOW TO USE GIMP AND PAINT.NET JUST TO MAKE HIM AND THE SPRITE SHEET
His power is chronokinesis (time) he can also speed up and slow things down so he uses metal balls to launch at his enemies. He can stop time for ten seconds no more no less but once he uses it he can't use his powers.
His backstory He was on a ship to dreamland when he suddenly went offcousre into a wormhole when he got launch out he got his s use chronokinesis.
Just made that up btw
InfernoKirby64 likes this post
Permissions in this forum:
You
cannot
reply to topics in this forum