D3Anims

Spritan

Age

: 27


Number of posts

: 6288


Registration date

: 2010-09-09


Location

: Blowin shit up with Kurbi
NO! Bad Nickson. BAD!

1- No bg, at the very least makeshift a damn bootleg cyber training stage with the line tool and gradient fill

2- The animation is not smooth at all its simply: event -> stop -> repeat.

3- The two characters almost seemingly take turns performing actions, learn to animate things simulatiously

4- SCREEN YOUR FX, that dark outline is a huge no

5- Using a giant clip at the end is lazy, like this overall animation. Take your time, constantly look it over, and put effort in.
___________________________________________________________________________________________

Patt

Administrator

Age

: 26


Number of posts

: 13142


Registration date

: 2009-03-28

I mean... my biggest problem with this animation was that it is 32 seconds long, but there are only 2 real action sequences. That one punch, then the one charged blast. The rest is filler.

I suggest you avoid posting content like this, as this can drive some of us nuts. If this is a test, I would also avoid posting it on Youtube, because you can make test animations to practice new techniques, that does not mean the whole world needs to see it.
well, I wouldn't say its a bad thing for the world to see your test. the more available the animation is the more likely fellow animators can give their own critique an stuff. though I suppose this could also draw haters to the vid who give no useful info as well, its like a 50/50 thing in the end.
___________________________________________________________________________________________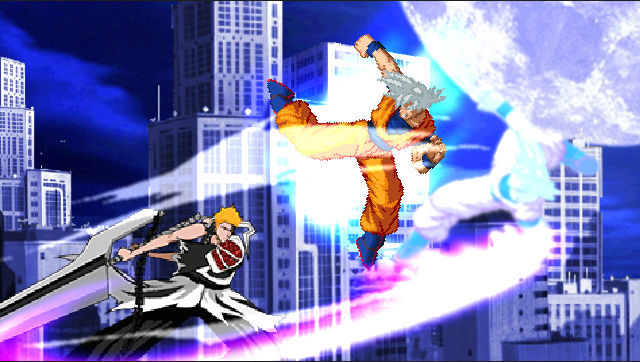 I see I'll do better next time thanks 8 )
Permissions in this forum:
You
cannot
reply to topics in this forum