SmackaDerp

Spritan

Age

: 22


Number of posts

: 55


Registration date

: 2013-06-14


Location

: New York
Took advise from the last animation I made and I felt this came out better! At least I felt.
As usual criticism is always appreciated and hope you enjoy
Well holy shit, look at you getting better!

yeah, your choreography and animation is looking really good! But I still see some areas where ya could improve.

For starters, some of your action heavy movements happen a bit too quick and they don't ease. For example, in the first few seconds when Scott rolls under the saber and then flips back over him... when he jumps up his motion upward should start quick and slow down as he reaches the peak of the jump then speed up as he falls back down.

Camera work started off okay but then as the animation continued it got a lot better. For example, when you show Scott running at the end and you have the bottom of his feet cut off. The zoom in is good cuz it lets the watcher get closer to Scott so yeah. Anyways, yeah good stuff. Some things need a bit more work, but still you're getting a lot better!
yeah you've definitely improved.

your sense of gravity is inconsistent though, at some parts the characters fall at an appropriate speed but at other times they just float there. This becomes especially noticeable when these instances occur back to back.
___________________________________________________________________________________________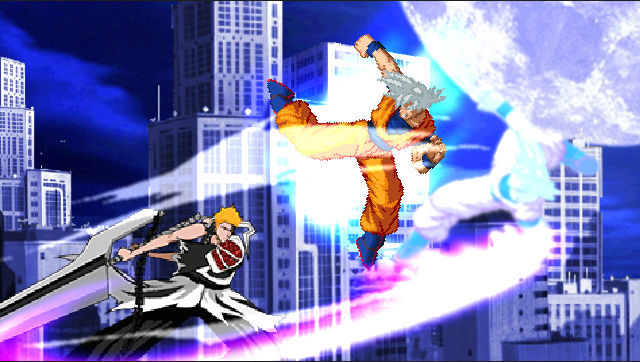 Permissions in this forum:
You
cannot
reply to topics in this forum