https://www.youtube.com/watch?v=_hAiCYggbXo
i honestly completely forgot this place still existed. i guess i'll be more active now that i know y'all are still breathing lol. but yeah if y'all are in the mood to give that trademarked spritas cnc then i'm totally up for it cause i haven't gotten any in forever
HELLS TO THE YEAH LETS DO THIS SHIT
Alright, so first off the music synced intro is nice, but I think it should have been left out. Let me explain my reasoning:
The music synced portion starts off pretty fast paced which is good for getting the viewer immediately interested into the animation at a fast paced level. The problem is that this is followed up immediately by talking which is a more slower paced event. So it has a feeling similar to pressing on the gas in a car and abruptly breaking which is a bit of a jarring feeling, imo. This may not be the feeling everyone got so take that with a grain of salt but that's the feeling I got. This same feeling happens again when Violet does a bit of showing off. She rushes forward to destroy a target (i.e., pressing on the gas) then pops back up to talk a bit (i.e., hitting the breaks). I could argue that this is just your style which is perfectly fine, but it might be something to think about. This is mostly just a neutral observation. Moving on.
Okay so that text though. If you're using small text it's
usually
better to go with a serif typeface or maybe a sans-serif typeface, but the pixel font was just a bit tough to read. I think what it was is that the letters were thin and pressed closed together. Not a big deal really but again just something to keep in mind.
Animation was great! Some parts could have been a tad bit smoother for example the spot at 38 seconds when Violet smashes the target in mid-air. I think it would have looked slightly smoother to have had her pop back up just a little bit after breaking the target and then falling down. With how it is now it kinda look like she breaks it and just stops in the air.
Some of the sounds seemed a little low quality but nothing really bad.
Good animation bruh!
Rating Level
:
Very Good!
Lol imma work on all that. I feel like I should go through and address everything but I'm so tiredddddd. I appreciate this though because legit whenever I ask people for cnc they all say it's all perfect so i'm just like (._.) also the target for violet that you mentioned I think I had a reason for doing that? I think it was to sync leaf up with the next part but I also remember that syncage being completely on accident so i'm not really too sure why i did it anymore... But yeah thanks for the cnc! You da best
@Leaf

wrote:now that i know y'all are still breathing.
Well that's one way to put it.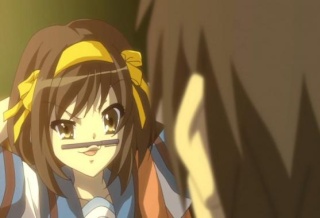 Besides my witty comments, Rapid pretty much broke down the entire thing.
If you need anything, resource wise, I've still got a fuckton of'em.
___________________________________________________________________________________________
ADOPT A CHAO!!
(figuratively speaking of course)
@Leaf

wrote:Lol imma work on all that. I feel like I should go through and address everything but I'm so tiredddddd. I appreciate this though because legit whenever I ask people for cnc they all say it's all perfect so i'm just like (._.) also the target for violet that you mentioned I think I had a reason for doing that? I think it was to sync leaf up with the next part but I also remember that syncage being completely on accident so i'm not really too sure why i did it anymore... But yeah thanks for the cnc! You da best
But animation-wise your animation is definitely good for sure lol I was really grasping for straws when I said the violet thing haha
Keep up that good shit yo
aww thanks bb, wuv u
Permissions in this forum:
You
cannot
reply to topics in this forum