L3mmTK

Spritan

Age

: 20


Number of posts

: 25


Registration date

: 2012-04-01


Location

: Dunno, why don't you Google it?
I've tried numerous times throughout my life to learn Sprite Animation. Ever since I was around 7 years old and watched Alvin Earthworm's first episode of Super Mario Bros. Z. The concept amazed me, it was something that was so interesting and exciting. I've always dreamed of making a full-out epic fight between Mario and Sonic, but sadly, the idea has never came to fruitation. This is because every time I try to learn sprite animation, I just give up after a few days. And nowadays, I don't have any time to watch the overly-complicated tutorials on Youtube that leave me with questions left unanswered, so I am even more helpless. Yes, I watched ifureadthisdie's tutorials. Not to say they were bad, but like I said, I was extremely confused very early on and remained with a lot of questions left unanswered. There is so much stuff that you need to know how to do to make a competant sprite animation, not just make Mario run in a straight line or something, and I can't seem to fit all this information in my head.

I haven't been active on this site in quite a while, and I remember my last post was pretty silly about how I just wasn't getting Sprite Animation and how this site was not hopeful. I apologize for being a baby, I think i've matured and realized the error of my ways, but it still pains me inside that I still can't learn something that I am very passionate about. I always wonder how amazing sprite animators like Alvin Earthworm and Mr. Lange learned how to do what they do. Did they actually take animation classes for this type of stuff? If so, maybe I shouldn't even bother with this stuff until i'm able to take a class like that.

So to any Sprite Animators who are quite confident about their work, how did you learn to Sprite Animate? Was it through ifureadthisdie's tutorials? An actual class? Maybe someone personal helped you through it? Did it ever feel like it was just impossible to learn? How did you overcome that boundary? Does it take a lot of devotion and time?

Hopefully this thread won't be closed due to overcomplication, but my head is spinning right now, I hope you guys can understand.

I hope some day it will "click" with me, because that dream fight between Mario and Sonic that i've always wanted to direct seems like something that just won't ever happen, sadly.
___________________________________________________________________________________________
Crash

Spritan

Age

: 24


Number of posts

: 1229


Registration date

: 2010-04-07


Location

: Brooklyn, New York
I first started sprite animation through Eric's(ifureadthisdie) tutorials. I think the thing is, his tutorials described the core basics of sprite animations and flash. From there you have to practice. you can take animation classes. But I personally learned through the internet, going into flash and dicking around experimenting and asking questions and showing my animations on forums like here. You want to keep animating and testing so you can learn new and pretty rad things about the fundamentals like spacing, timing, composition and etc. its really not something that can happen overnight.

As far as remembering all the shiz, as you progress things seem like second nature, you just have to do it a lot.

But that's my take on it all. I don't think I have a lot of credibility
___________________________________________________________________________________________
W A V E D A S H B O Y Z
Respect your elders.
you just need to keep practicing really. its confusing at first but once you get it its like writing your name.

the one thing you absolutely need is patience, without it you won't get anywhere. try to rush things through and you'll only create crap.
___________________________________________________________________________________________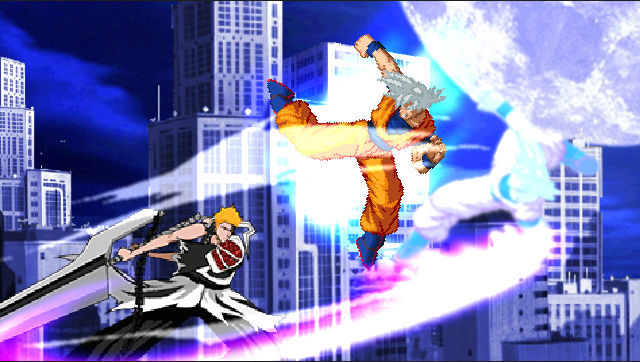 Permissions in this forum:
You
cannot
reply to topics in this forum