Guest

Guest

since i have a 3ds im going to start getting games off the eshop and in stores so i want to tell you guys about the games i get
so you can decide if you want it too!
frist off,:
in-store games
Super Street Fighter 4
this game,well,has really nothing to do when you look at arcade mode.
all characters are unlocked so theres really nothing to do but gain awards and collect figures.
but,ven though this is there,it gets addicting over time and you may want to play over and over.
overall score: 9.9/10
EShop games
Super Mario Land
for any mario fans,this is the game for you.it has all the elements of mario
and is acually a full mario game,not a remake or anything.theres really nothing to say for this
title except its fun and is for everyone
overall score:-900000000/10
chronos twins
this game uses two screens to paly one game!yes it may look weird at frist but it gets
easier to control but the calllenges get harder.this game is a must get for multi-taskers.
it make other game look not as hard.
overall score:8.5/10
the legend of zelda lnks awakening
yews the screen shots ay look bad but the game is awsome.dosent madder if you like zelda
or not this is a game to get.i have played it and spent two hours on it.it talks about how link lands
on a strange island and must awaken te wind fish to exit the island.frist,you have to go find your sword.
the game dosent really tell you what to do but you'll learn.it took me a long time to find out qwhat to do frist but after that you
get many more powers like jump.this is the game to get.
overall score:10/10
frogger returns
yes you may be asking "why frogger of all games?"well,i loved playing frogger.
this game is fun but isnt a must get as others.sure its fun but you can get annoyed
sometimes.dont get this unless you just want to play some games.
overall score:5/10
pokedex 3D
this isnt really a game but its fun to collect the pokemon.to collect you have to scan codes
and each day you get about 3 new pokemon.sure this may sound not exciting but
it can be as long as you dont play so long a day.
overall score:7/10
excitebike
this game can be addicting some times.this was the secound ame i played on the 3ds and i stayed
on it for a long time.it uses the 3d effect with 2d sprits to make the game look evn better.
even if you have never played ridge racer this is a must get and its free so why not?
overall score:10/10
Cavestory
addicting at frist start.so fun and is a must get game(5 stars!).ive played and cant resist to play some more.
heck,im playing it right now.not much to explain but controls are easy.you start out with
no wepond but later you get a gun which you can upgrade by fighting.
09098i903809909901923/1
games that are too short:mario land,frogger,
You bought all those already? O_o
___________________________________________________________________________________________
made by Knux184
We can learn from the past
But those days are gone
We can hope for the future
But there may not be one
-Mike Portnoy "A Change of Seasons"
Guest

Guest

Patt

Administrator

Age

: 25


Number of posts

: 13141


Registration date

: 2009-03-28

Please, go more in depth with this Zelda game. : D
links awakening huh.
didn't really like the original for that but whateves.
___________________________________________________________________________________________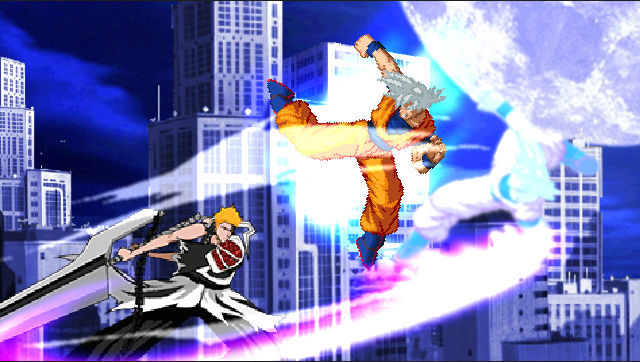 Guest

Guest

Pattiasina24 wrote:Please, go more in depth with this Zelda game. : D
ok fine,i just wanted to hurry up before i got sleepy.
Patt

Administrator

Age

: 25


Number of posts

: 13141


Registration date

: 2009-03-28

Well TLoZ is my favorite franchise... ;_;
Guest

Guest

ok just got cavestory photodojo and donkey kong so about to update.
Patt

Administrator

Age

: 25


Number of posts

: 13141


Registration date

: 2009-03-28

Permissions in this forum:
You
cannot
reply to topics in this forum