BlitznBurst

Spritan

Age

: 22


Number of posts

: 4898


Registration date

: 2011-01-15


Location

: Scotland
Yes. I reshaded Sonic and Shadow the hedgehogs into my own unique shading style. I suppose there's not much else to say. I might reshade other characters as well.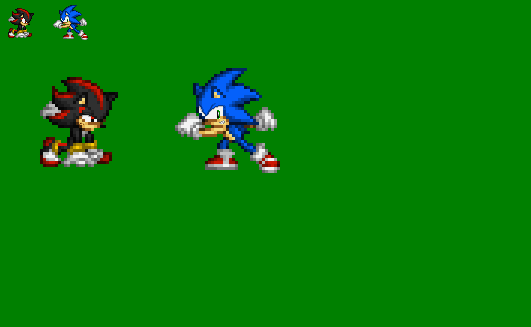 I really hate Sonic's sprite. I don't know, it just doesn't look good to me. As for Shadow's, I think it turned out okay. It was a pain tom lineart though, due to its shading style.
I also added facial expressions on the enlarged sprites. I don't know why, I just did.
Love it or hate it, I don't care, so long as you give a valid reason why you don't like Shadow's. I really dislike Sonic's so I don't give a fuck what you say about that.
All opinions are welcome though.
*hates it because it was an option*

actually these are really good, if only they all looked like this XD
Mistah_Jayden

Spritan

Age

: 30


Number of posts

: 2010


Registration date

: 2009-04-06


Location

: New York City
It looks good to an extent.
Looks a bit better than the original though so you accomplished your mission either way lol
Permissions in this forum:
You
cannot
reply to topics in this forum